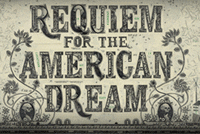 This video was taken in Orange County, California recently.It is over 10-minutes long, only 2:20 can be uploaded to Twitter.This is the result of socialism and left-wing politics.
pic.twitter.com/8BYWuXo0ly
— Ryan Saavedra 🇺🇸 (@RealSaavedra)
16 januari 2018
Gelukkig kunnen sommigen zich wel gewoon verrijken: This is how
#BillClinton
and his horrid criminal cohorts destroyed
#Haiti
. The ONLY "shithole" part of Haiti was Bill Clinton's involvement, he and his crooked family....